Gardener's Focus: Rose Garden at its Peak
Tuesday 23 May 2017 2:45pm - 3:15pm
—
Advance tickets for members only
Wednesday 24 May 2017 2:45pm - 3:15pm
—
Advance tickets for members only
Thursday 25 May 2017 2:45pm - 3:15pm
—
Advance tickets for members only
Included in suggested donation.
Location: Meet in Motor Court
Get an intimate look at Hillwood's gardens with the experts. Join Jessica Bonilla, head gardener, for this week of pop-up tours while the rose garden is at peak bloom!
Tickets are distributed at the visitor center upon opening each day. A limited number of tickets may be pre-reserved by phone by Hillwood members. This twenty-minute tour is limited to ten, and meets in the motor court.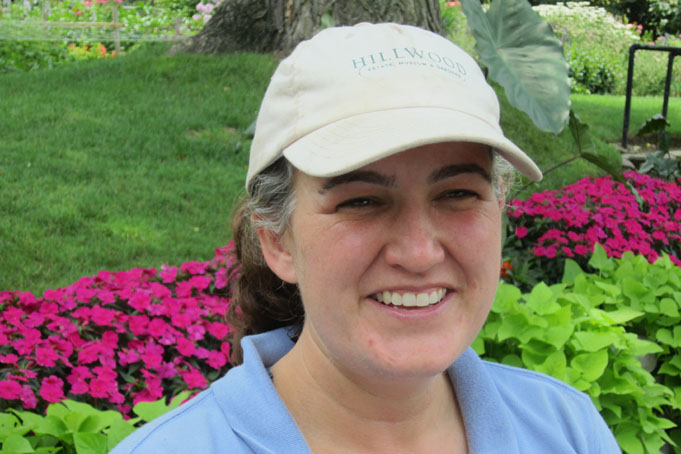 Jessica Bonilla is the head gardener at Hillwood. Joining the team in 2009, she and her staff are responsible for all aspects of garden upkeep. With nearly 20 years of experience, she started her career in commercial landscaping and in 2000 became head gardener at a private estate in Rochester, NY, where she also ran her own landscaping business. She currently lectures for both garden clubs and Hillwood volunteers, leads Hillwood workshops, and teaches the biology class for the Master Gardener program. She is a licensed pesticide applicator, a member of the Boxwood Society, and has a bachelor's degree in Landscape Contracting from Penn State.
You might be interested in: